The Hollywood Bowl is ready for your family to come and experience great concerts. Dance to the sounds of New Orleans the first week, Second week bring your Polynesian moves, third week dance to the Middle East music and end the (4) week series with the sounds of Brazil. The exciting bands playing are as followed:
WEEK 1: JUL 13-17
NEW ORLEANS,
FEATURING TREME BRASS BAND
POLYNESIA & HAWAII,
FEATURING HĀLAU KA UA TUAHINE
MIDDLE EAST,
FEATURING YUVAL RON ENSEMBLE
BRAZIL,
FEATURING KATIA MOREAS ENSEMBLE WITH VIVER BRAZIL DANCE
Keep reading to find out what we experienced last year at one of the events.
Photo credit: Hollywood Bowl
Original written August 2014.
Summer Sounds at the Hollywood Bowl was an educational experience aka family field trip. The price of admission includes parking, a craft, storytelling and live music. Together they make for a great day out with kids. I took the family to experience Salsa Music. The Louie Cruz Beltran Latin Jazz Ensemble was performing on the day we stopped by. We received a morning of crafting, listening to music and dancing along with great story telling. The band played Salsa, Latin Jazz and Afro-Cuban music. Our feet danced and our hearts sang along with the music. What an amazing day!!! Read more....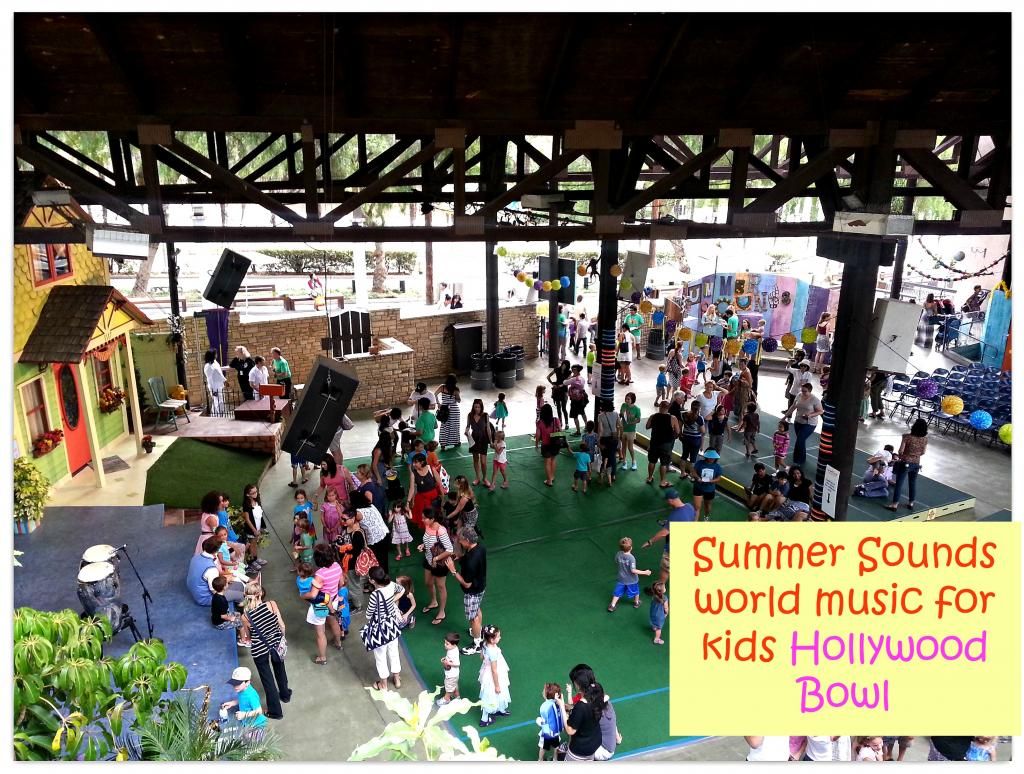 Summer Sounds is a program at the Hollywood Bowl that is offered during the summer months. The invitation to join them begins in the month of May through their sales ticket office.
http://www.hollywoodbowl.com/tickets/summersounds-2015
The tickets can be purchased in advance or at the box the day of the event. You will want to make sure to arrive early to ensure they don't sell out. I highly recommend advance purchase.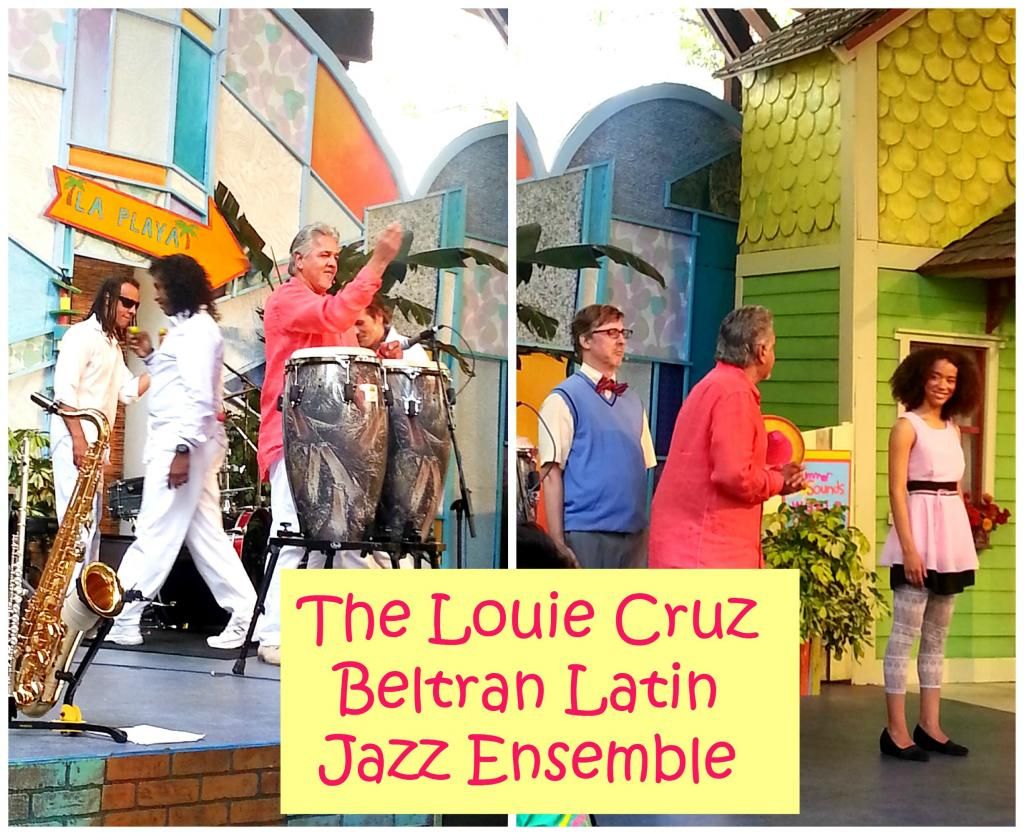 Our tickets were for the 11:00 AM show and a 10:00 AM craft time. For our craft, we choose to make a sun out of Crayola Model Magic. It was easy and lots of fun to do. My kids got extremely creative with the beads and the color markers.
After the craft, we went to the 11:00 AM show, which is located next to the Hollywood Bowl Museum. The kids sat down on an open floor where there is a lot of room to dance and move around. The show begin with two actors telling the story of traditions and how the music plays a big part in loving music.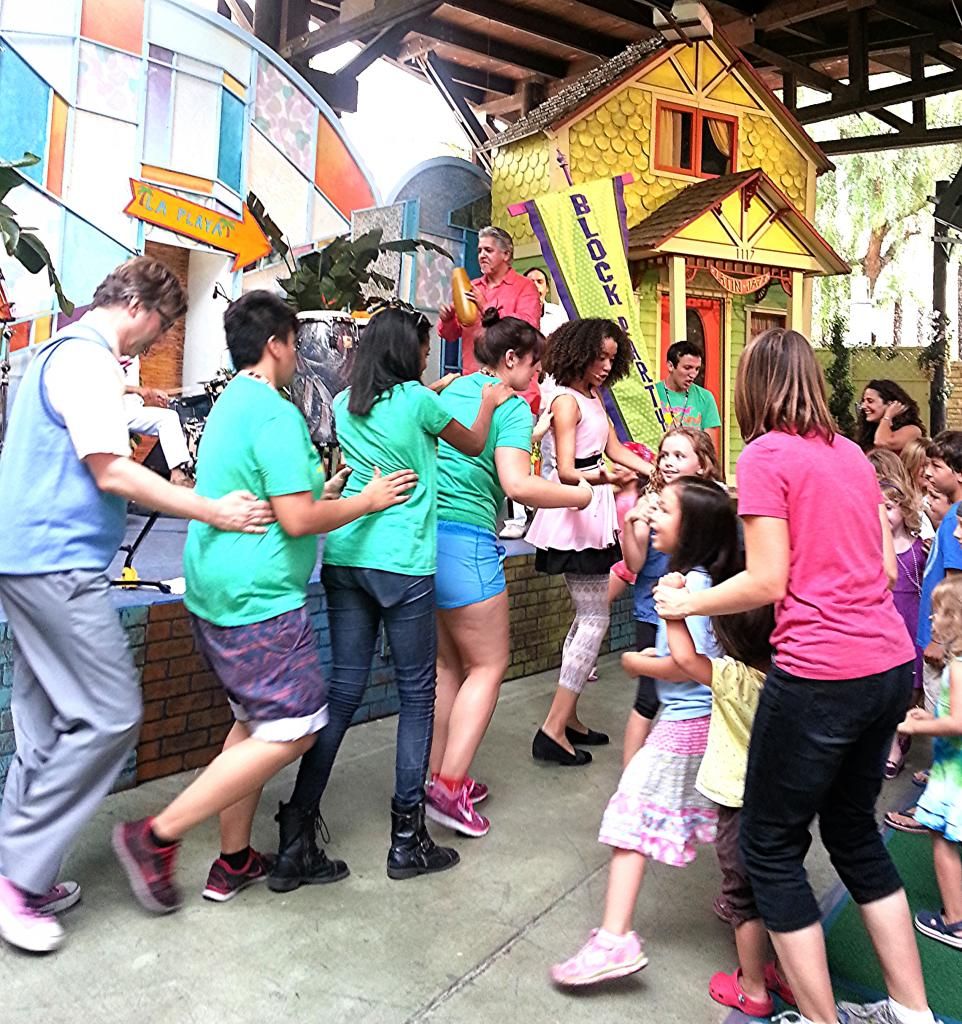 The story-line was about a man not wanting to listen to Latin Music because it was not his tradition. In the end, he decides to embrace the strange music called Salsa because it spoke to his heart and soul. He embraced a new tradition even though it was not his traditional style of music.
The theme throughout the story was to make your own traditions. Traditions were described as something you do over and over again bringing you joy.
The actors engaged the audience by pretending they had never listened to Latin Music before. Their energy was so inspiring and child-like that you couldn't help feel attracted to the stage. One actor ran from the music while the other chased the music and embraced it. Both characters were funny to watch and experience.
My favorite part was when one character couldn't stop dancing. He was dancing uncontrollably every time Latin Music played. The band would tease him and play short songs to get him dancing. His stone like personality had broken and now his hips were shimmying on stage.
Best way to describe our experience is learning made fun. The kids learned in a high spirit, loving and refreshing environment. I highly recommend going this summer, next summer and the all the summers that follow. It will make your heart sing. Thank you Hollywood Bowl for hosting such educational and fun programs. See you soon!